On August 24 we invite you to see the next installment in our highly successful RevRec webinar series.
SAP RAR Updates on SP2 and Roadmap
August 24, 2017 10 AM PDT - 1 PM EDT
In this webinar, Bramasol and SAP will cover updates to SP2 and discuss the roadmap for SAP RAR.
With less than five months until the mandated adoption of new Revenue Recognition standards ASC 606 and IFRS 15, it is critical for companies to be actively implementing their plans now. Following the SAP RAR roadmap offers a streamlined path to becoming #RevRecReady and assuring compliance.
Reserve your seat now by registering here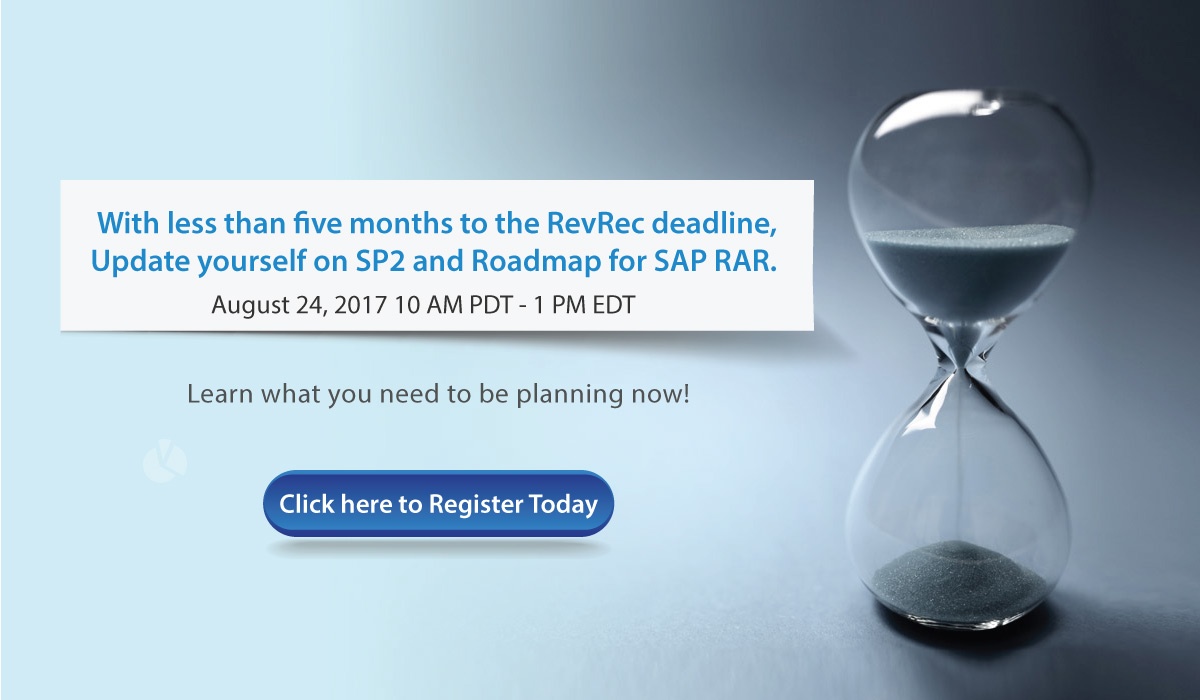 We look forward to seeing you there. Take action today by signing up.
Also, you or a colleague may be interested in these other webinars from Bramasol in August:
Financial Transformation with S/4HANA Cloud ERP & Analytics - August 22, 2017
What's New with Lease Administration by Nakisa - August 29, 2017