As part of Bramasol's Comply, Optimize, Transform™ approach for serving both the near-term and long-term goals of our clients, we deal with a wide range of targeted process improvements spanning many financial systems of importance to CFOs and company leadership.
Whether the immediate objective is focused on compliance with new accounting regulations, optimizing treasury, cash management, or helping our clients radically transform their businesses to provide disruptive subscription-based Digital Solutions Economy™ products and service offerings, we always look at sustainable scaling as a key element.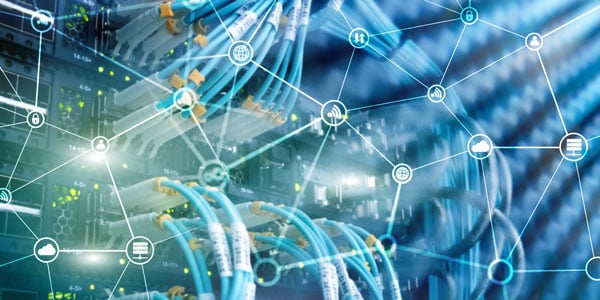 It is important to appropriately tailor the scaling strategies to the specific needs of each company as well as the type and extent of systems changes involved in the project. Some very focused implementations can be accomplished within existing on-premises or cloud-based platforms, but an increasingly large percentage of projects require broader deployment strategies including hyperscale architectures.
Basically, hyperscaling is all about achieving massive scale-up capabilities, especially regarding big data and cloud computing scenarios. Effective hyperscale approaches are designed to deliver sustainable high-performance and throughput, along with built-in redundancy to enable fault tolerance and high availability, in a very secure environment.
While not all Compliance or Optimization projects require an investment in hyperscale technology, most of the time, an intelligent hyperscale strategy is key to success for full Digital Transformation programs.
Some examples of projects that often require hyperscale approaches are:
Consolidation of finance and reporting systems across multiple disparate entities, especially for globally diverse enterprise situations.
Migration of existing SAP systems to S/4HANA Cloud-based environments, with an emphasis on creating seamless Intelligent Enterprise capabilities that unify all applications.
Deployment of new disruptive Digital Economy business models that require dynamic product and services offerings, agile customer-facing systems, and unified backend integration of billing, revenue accounting, customer service, logistics and fulfillment applications.
To provide our clients with a range of scaling alternatives, Bramasol offers various approaches that include assessment of their existing on-premise or cloud-based infrastructures, analysis of projected scalability requirements for the new system changes, and detailed recommendations for future-focused architectures.
When appropriate, we also can bring in specialized hyperscale experts to augment our implementation processes and assure the most cost-effective and sustainable long-term performance and scalability.
For these projects, we are pleased to partner with Protera Technologies, the leading global expert in migrating and managing SAP landscapes and Legacy Applications to cloud-based AWS or Azure deployments that are optimized for hyperscaling performance, data security, up-time availability, disaster recovery and cost savings.
Working together, Bramasol and Protera bring a unique combination of expertise and deep experience to addressing our clients' holistic needs regarding finance and systems transformation, coupled with built-in hyperscale technology to assure virtually limitless headroom for expansion and future changes.
Key transformation objectives for our joint projects typically include:
Seamless integration of new capabilities (such as the Digital Solutions Economy).
Automation of business processes (such as Automated Revenue Management).
Embedded analytics for agile enterprise-wide visibility, reporting and optimization.
Modernization of overall technology stack.
Migration from legacy ERPs and/or SAP ECC to the latest S/4HANA environments.
Provide options for fully-managed, self-managed or hybrid deployment alternatives.
Enable cost-effective sustainability and adaptability over the long term.
With five decades of combined success and trusted performance as key SAP Partners, Protera Technologies and Bramasol have the breadth of knowledge and proven capabilities to jointly design, deploy and manage a full range of custom-tailored solutions and hosting alternatives.
Our collaborative approach is aimed at providing both innovation and sustainability while helping our clients Comply, Optimize and Transform their business systems to enable the Intelligent Enterprise.