Have you realized that there is a great opportunity hidden inside your revenue recognition compliance process?
In this new blog post, we are widening the view to look beyond compliance and explore how companies can leverage end-to-end Automated Revenue Management capabilities to Comply, Optimize and Transform™ their enterprise-wide revenue processes.
In addition to the major regulatory changes from ASC 606 and IFRS 15, most companies are also seeing radical disruptions in how customers purchase products and consume services.
The competitive landscape of this new Digital Solutions Economy requires much more flexibility on the customer-facing side to meet rising expectations for rapid responsiveness, personalized service, high quality, flawless delivery and 360-degree customer service.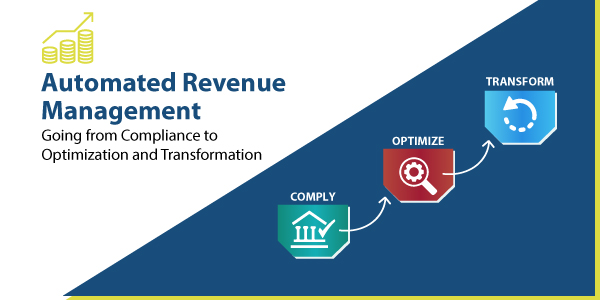 To optimize scalability and profitability, these new dynamic customer-facing systems must also be matched by agility, visibility, and seamless integration of all revenue management functions within the back-end processing environment.
To effectively automate and simplify revenue management within this dynamically changing landscape, company leaders must move beyond conventional standalone approaches for revenue recognition, accounting, billing, and sales if they hope to compete in the competitive solutions economy.
Working closely with SAP as a co-innovator, Bramasol has been deeply involved in helping to bring together key applications throughout the SAP ecosystem to create a unified Automated Revenue Management structure with the following objectives.
Automate and simplify revenue management.
Enable compliance with RevRec requirements.
Enhance reporting and shorten close cycles.
Provide agility to handle the solutions economy.
Enable real-time analytics across all revenue related systems and functions.
Illuminate end-to-end insights throughout the revenue management process.
Achieve Automated Revenue Management as a key element within the SAP S/4HANA Intelligent Enterprise.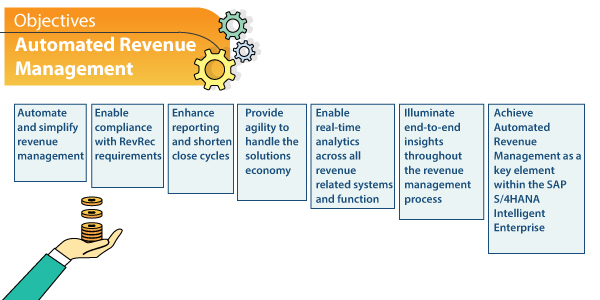 The unification of revenue management within the Intelligent Enterprise provides an agile and flexible framework for meeting today's requirements and smoothly adapting to continuous change.
Some of the key elements that form the heart of Automated Revenue Management are:
Integration of dynamic billing for the solutions economy
Incorporating sales, logistics and 3rd Party applications
Optimizing reporting and disclosure processes for financial closing cycles
Leveraging embedded analytics for visibility, drill-down and drill-through management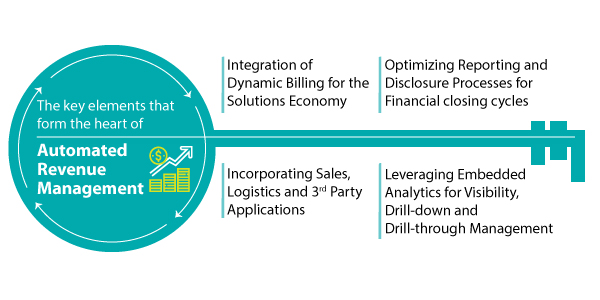 For an SAP perspective on this topic, read this excellent blog by Pete Graham, "SAP's Approach for Automating Revenue Management" and download the Solutions Brief: Achieving Automated Revenue Management From Compliance to Transformation."
The overall benefits from automated revenue management within the Intelligent Enterprise are rapidly becoming key drivers for improved visibility and enhanced productivity in the Office of the CFO - and across the entire organization, especially as companies shift toward more dynamic business models in the solutions economy.
For more information on revenue management and the Digital Solutions Economy, check out these resources:
Watch this 30-minute webcast: Overview of the Digital Solutions Economy