During the past few years, supply chain challenges have surged to the front-of-mind for an increasingly wide number of people. Supply issues that used to be of concern mostly to behind-the-scenes experts in logistics, transportation and inventory management have now become catch phrases for the mainstream media, retail shoppers and virtually anyone who is faced with empty store shelves or long delivery times.
Supply chain transformation was previously identified as one of the Five Key Trends to Watch in 2022 and, if anything, it has become even more crucial in the first few months of the new year.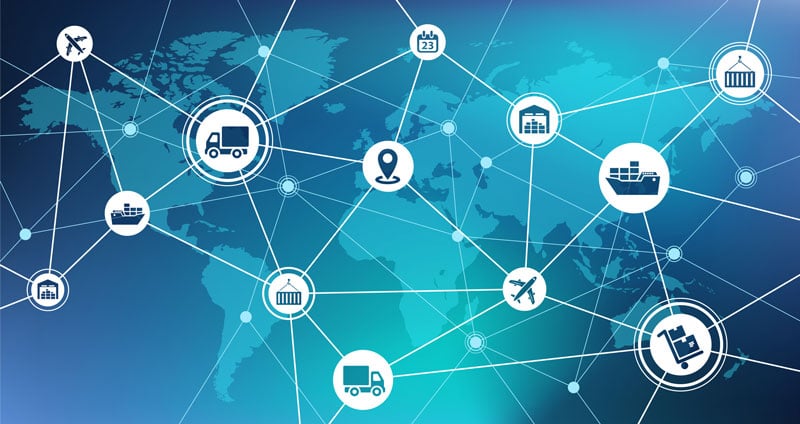 Some other sources that underscore the importance of supply chain challenges include:
Although early in the pandemic disruption, many people hoped for the arrival of a "new normal" for stabilizing the global supply chain, subsequent events such as Covid variants, market disruptions, inflation and geo-political conflicts have now made it clear that seismic impacts on the supply chain will continue.
Rather than wishing and hoping for a new normal, forward-looking companies instead need to focus on building in more resiliency, agility and end-to-end integration as fundamental pillars in their supply chain transformation programs.
As one of SAP's longest serving partners and a leader in digital transformation using S/4HANA, RISE, and the Intelligent Enterprise; Bramasol is deeply involved in enabling companies transform their supply chains with a holistic view toward optimizing their enterprise-wide business operations.
Our leadership on helping companies transition to subscription based offerings in the Digital Solutions Economy (DSE) also has provided deep insights into how supply chains need to adaptively integrate and scale to serve these dynamic, high-volume business models.
SAP's Supply Chain Management (SCM) portfolio of products include focused applications for Supply Chain Planning, Supply Chain Logistics, Manufacturing, and Product Lifecycle Management, all of which operate seamlessly within the overall SAP S/4HANA enabled ERP ecosystem.
Another key factor in transforming supply chains for agility, scalability and sustainability will be moving to embed end-to-end analytics. As a leader in the use of SAP Analytics Cloud (SAC), Bramasol consistently builds in highly flexible, SAC-based agnostic solutions that bring together information from disparate data sources throughout supply chain and other business processes. This provides the ability to drill-down and drill-through to specific transactional details, as well as providing ad hoc and predictive analysis.
SAP's comprehensive suite of solutions also includes SAP Product Footprint Management (PFM), a new cloud-native application that enables companies to calculate carbon footprints for their products across the entire value chain and to use SAC for analyzing and optimizing specific factors, such as evaluating specific vendors' carbon footprints and other external factors.
In addition, supply chain aggregation platforms such as SAP Ariba help build communities of vendors and enable cloud-based integration of complete Source-to-Procure-to-Pay processes that streamline the ability of procuring companies to find, qualify and contract with suppliers. For example, the Ariba Network brings together over 6.7 million companies with aggregate trade volume of $3.2 trillion per year.
Ultimately, companies that thrive in tomorrow's world will be the ones that stop waiting for supply chains to gel into a new steady state of stability and instead accept the fact that continuous change itself is the "new normal".
By adopting a holistic view toward supply chain integration, visibility, agility and adaptability, these companies will actually turn their supply chains into a competitive advantage. This enables them to withstand external disruptions while streamlining transition to new high-revenue, high-return business models.