In today's globally competitive environment, companies need to take a strategic approach to how they manage financial processes while engaging with both suppliers and customers across a range of different countries, regions, and markets. This will require a higher level of seamless integration between the Office of the CFO and various frontline manufacturing, logistics and supply chain functions.

Global thought-leaders agree, the strategic opportunities are both sweeping and challenging.
"Finance leaders struggle to balance increasing demands for finance function support with decreasing finance function budgets. As a result, 85% of finance teams are currently undergoing or planning a finance transformation." – Gartner
"Investments in supply chain resilience can deliver a 15% to 25% improvement in plant output and a 20% to 30% rise in customer satisfaction." – Bain & Company
"Digital transformation marks a radical rethinking of how an organization uses technology, people and processes to fundamentally change business performance" – CIO Magazine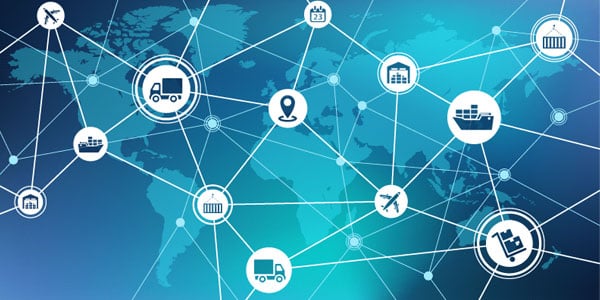 To address these challenges and help companies optimize their opportunities within a strategic approach to digital transformation, Bramasol and io-group have teamed up to provide a wealth of combined experience and expertise in both finance and supply chain excellence.
Bramasol has nearly 25 years of providing advanced compliance, treasury, and other finance solutions for the Office of the CFO and io-group has a 60-year track record of designing and delivering comprehensive logistics and supply chain solutions. Importantly, both companies also are recognized leaders in the SAP ecosystem, with deep expertise in planning and implementing digital and business transformation with S/4HANA.
The partnership between io-group and Bramasol is designed to deliver comprehensive solutions and tangible results, with an emphasis on tightly aligned expert teams that are tailored to customers' specific requirements and market imperatives. From the outset of each project, we bring together complementary resources from both of our consulting groups to form dedicated project teams that follow disciplined processes for assessment, proposed solutions, data analysis, system design, development, go-live, training and follow-though on process optimization.
In effect, this collaboration is designed to integrate "both sides of the coin" when it comes to integration of finance and supply chain requirements.
Some of the important issues we are jointly addressing include:
Cash and Banking management with respect to optimizing both revenue inflows and vendor payment outflows, to mitigate risks and exposures such as Foreign Exchange, tariffs and customs duties/taxes
Integration of customer orders, purchase orders, vendor deliveries and AR/AP processes to minimize the use of offline manual analysis using spreadsheets or standalone data repositories, thereby increasing agility and speed to react to changing market conditions
Establishing a flexible and resilient cash and payments foundation to facilitate a dynamic and resilient supply chain eco-system
Enabling warehouse management, integrated business planning, and transportation optimization for the digital world with SAP's Supply Chain, EWM, IBP and TM.
Complete oversight of all project functions for tendering, implementation, go-live, lean studies, etc. to improve operations in your facilities
Managing SAP digital transformation programs at all levels and implement projects faster and better - from the digital strategy through turnkey, industry-specific process chains to technology implementation.
Overall, the above initiatives create a unified environment that includes enterprise-wide forecasting of sales, material requirements, product costs, production capacity, and delivery timeframes, along with the ability to drill-down and drill-through to specific details.
The Bramasol and io-group collaboration also has the benefit of creating a solid foundation for enterprise-wide digital and financial transformation by leveraging applications that are natively integrated with SAP S/4HANA
Going forward, this gives companies a comprehensive SAP S/4HANA ERP solution providing real-time, state-of-the-art business, finance and operations functionality.
With io-group providing deep expertise on the logistics and supply chain issues and Bramasol integrating finance, cash management and S/4 functionality, the combined team is creating a comprehensive, seamlessly integrated set of solutions for our clients to address finance and supply chain requirements from the ground-up and from the C-suite to the frontlines.
Watch for future webinars, podcasts, ebooks and blog posts as we dive deeper into many of the issues listed above and share targeted, hands-on solutions for specific aspects of the finance and supply chain ecosystem.