Most companies are constantly looking for new ways to upgrade their finance, treasury, and compliance activities as an on-going commitment to improving productivity, reducing risk, and optimizing overall business agility.
Often, these various projects and initiatives are grouped together within unified programs called finance transformation, which generally represent an enterprise-wide commitment to improving integration, data sharing, and consolidated reporting across all finance activities in globally diverse companies.
One thing has become clear: whether you're launching a limited-scope project or a broad-based finance transformation program, there is a critical need to include knowledgeable accounting advisory inputs from the initial concept stage all the way through design, testing, go-live and full roll-out of the changes.
The old days in which the IT department took the sole lead on all system changes are over. No longer can IT system designers simply "go behind the curtain" to implement new software and processes.
This is especially true because so many recent changes are driven by externally mandated compliance changes, such as ASC 606 and IFRS 15 on revenue recognition, ASC 842 and IFRS on lease accounting, IFRS 9 on impairments, ASU 2019-02 on media assets, and many more. These changes are inherently complex and require a holistic understanding from the accounting perspective all the way through the choice of software and the implementation on new processes.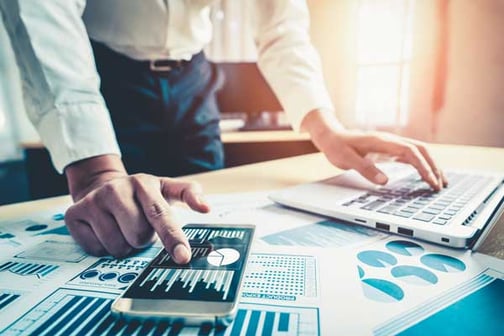 In almost 25 years of helping companies across many industry segments improve their business and finance processes, we at Bramasol have been at the forefront of using multi-disciplinary teams that blend together accounting advisory services with deep expertise in SAP systems and overall software design disciplines.
That is why we have proactively invested in building up a strong Accounting Advisory Services practice within Bramasol that works hand-in-hand with our software design, implementation and project management staff.
The Bramasol Advisory Accounting practice is focused primarily in two areas:
Technical Advisory Services that help clients navigate and understand the complexity of new and ever-changing accounting standards and regulatory issues. These accounting professionals guide you through the identification, analysis, and implementation of new compliance requirements, from initial planning through implementation of changes and definition of detailed reporting and disclosure processes.


Accounting and Finance Operational Services in which we work with clients to advise them on best practices and help identify opportunities for optimizing processes, improving productivity, integrating globally dispersed cash flows, risk management processes, etc. Here again, our accounting experts support the entire change process from inception and design thinking through final implementation, training, and optimization.
Whether you are in a public or private company and no matter the size or complexity of your finance challenges and global reach, Bramasol's Accounting Advisory experts have the experience, knowledge, and commitment to help.
We can seamlessly supplement your in-house organization by providing a broad and deep perspective on accounting issues, SEC reporting requirements, audit assistance, and project management. Also, because we do not provide audit, review or compilation services, Bramasol experts are not limited by traditional independence rules. The bottom line is we work directly for you and bring an unmatched breadth of expertise to help you achieve your unique business goals.
For more information, visit the Bramasol Accounting Advisory overview here.