John Froelich, VP of Strategy and Marketing at Bramasol discusses the concept of Digital Debt, which tends to build up within companies as they make incremental and expedient changes to various disparate processes.
The result of Digital Debt is similar to personal debt in that it constraints flexibility and hampers the ability to move forward.
If you are worried about your digital debt, want to understand it, quantify it and figure out a plan to do something about it? This Podcast is for you. Listen Now!
You will get to hear on the following points;
What is digital debt and where does it come from?
Gist of Franken processes.
The notion of customization and Fit-to-Standard versus Fit-to-Purpose and how that plays into the digital debt process.
Why take a Fit-to-Standard approach.
How Bramasol can help you find your digital debt FICO score?
and much more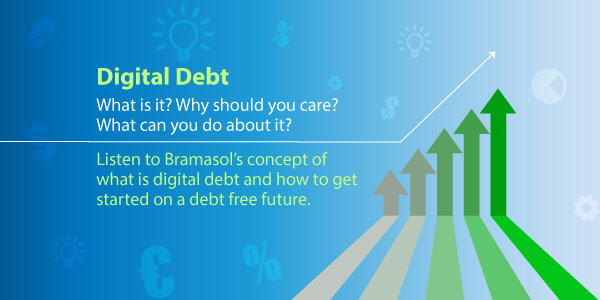 or click here to read the discussion
and Listen to our other Podcasts