Plan a head to join Bramasol's expert for the upcoming treasury webinar scheduled on March 26, 2020.
Treasury is a great way to provide a quick ROI to your S/4HANA transformation initiatives.
In this webinar, Bramasol team will explore how you can get benefit for a Treasury focus regardless of whether you have started, completed or are considering an S/4HANA Central Finance project. Hear from experts at SAP and Bramasol about specific initiatives you can implement to get near term ROI from banking, Cash Management or In-house Banking and how these will set a foundation for comply/optimize/transform. Register Now!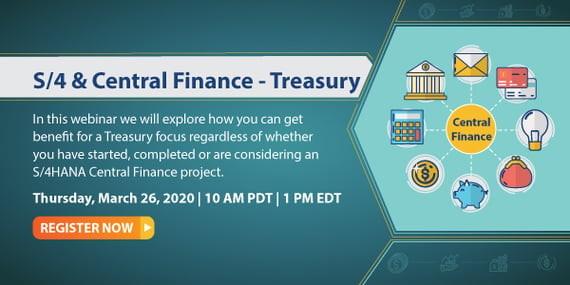 For More Information: Watch our previously recorded webinar video