It seems like everyone is talking about AI these days, especially since new Generative AI (Gen AI) applications burst into the public consciousness in late 2022!
While Gen AI holds real promise for improving business operations, customer engagement, and enterprise-wide strategic management, it can sometimes be hard to separate substance from hype.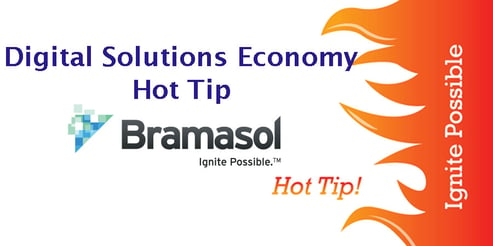 Here are some links to resources that should be helpful:
How Generative AI is Impacting the Digital Solutions Economy (DSE)
This blog post from Bramasol CEO, Dave Fellers, discusses how new Gen AI solutions are already changing the way companies manage subscription-based DSE offerings, along with a look ahead at what's coming next.
SAP Announces Joule AI Copilot Solution
Read about this groundbreaking integration of Gen AI within the SAP ecosystem in this blog post from Scott Russell, member of the Executive Board of SAP SE.
How AI Helps Turn the Finance Function into Competitive Moat
Fireside chat with the head of product at Capital One.
Rewired to Outcompete
Six signature moves led by the C-suite can build organizations that will outperform in the age of digital and AI.
Forbes: AI Intervention strategies
How To Help Get Employees Comfortable With Emerging Technologies.