Imagine the power of an ERP based Treasury Solution combined with the scalability, flexibility and security of a cloud based solution. It is here! Join experts from SAP and Bramasol as we explore the latest features of the SAP Cloud for Treasury Solution.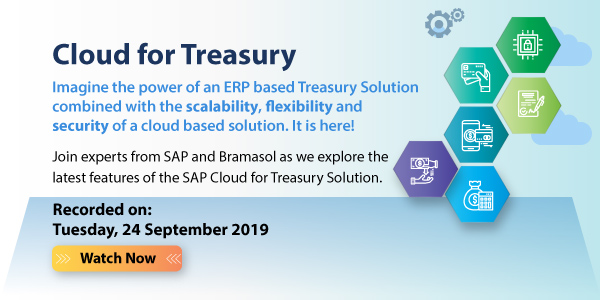 Experience the ground breaking insights delivered through embedded analytics that allow for complete drill down capability AND integration to your accounting solution.
This is a do not miss for anyone in Treasury who wants to see the future of TRM. Watch Now!