Are you struggling with implementing big-picture compliance solutions on a limited budget?
Did time and cost constraints force you to adopt RevRec compliance with short-cuts, spreadsheets or brute force manual calculations - leaving you with a dead-end "solution"?
Do you face similar no-win trade-offs with regard to new Lease Accounting changes coming in January 2019?
You're not alone. Lots of small to midsize companies are grappling with difficult compliance issues.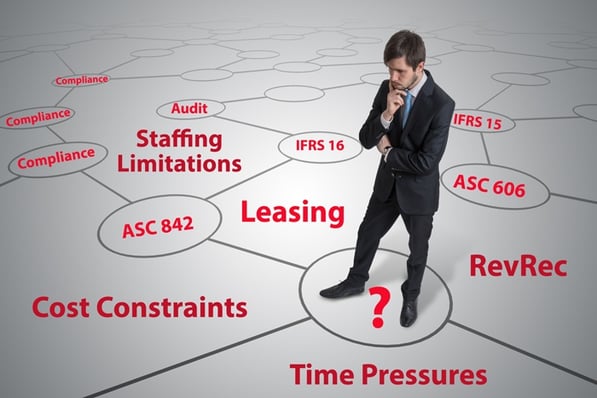 At Bramasol we believe that every company deserves first-rate compliance solutions, no matter what your company size, budget or staffing situation. That's why we've leveraged our expertise helping some of the world's biggest companies to create affordable purpose-built compliance solutions for companies with limited resources.

Take a look at these videos of two recent webinars in which Bramasol experts explained how to deal with Revenue Recognition and Lease Accounting compliance issues that don't have to cost a fortune to implement.

We also have created these packaged, purpose-built solutions that you should check out.

It has become clear that well-implemented compliance programs can actually benefit your overall financial operations and improve your overall business results. We see it with clients virtually every day. Let Bramasol help you discover the hidden value in your compliance obligations.


The law requires you to comply but common sense says don't just stop with compliance - instead turn Insights into Action that benefit your bottom line.

In business, you either make dust or eat it. Which to you want to be?