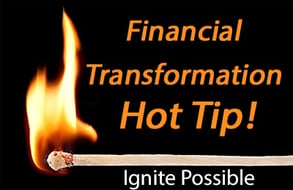 Here's a great opportunity to join a select group of Financial Executives and Leaders for an information-filled day on November 29, 2018 at the SAP Offices in Burlington, MA, where Bramasol, SAP and special guest from Monotype will discuss key challenges and solutions for Finance, Analytics and Compliance.

This is a unique opportunity for Executives from companies in the New England area to hear the latest on key finance, analytics and compliance issues, along with a great chance to network with your peers. Experts from SAP and Bramasol will provide insights on strategies for both near-term compliance and long-term financial transformation.
The agenda for this complementary one-day event includes:
Overview of issues facing finance executives
Using analytics to drive Insight to Action for Compliance and Financial Transformation
Demonstration of SAP Cloud Analytics for compliance and reporting
Understanding key SAP S/4HANA innovations, adoption scenarios and tools
Case study by Monotype detailing their journey to compliance success
This is definitely an event that you don't want to miss!