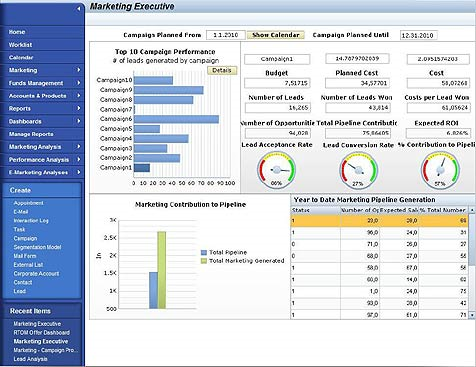 In Enterprise BI, adoption is everything. You can bring together the most relevant business data and deliver it within a beautiful BI application, but if your users don't use it, it doesn't matter. One way to drive user adoption is to embed analytics directly into front line applications like SCM, CRM, or Customer Care systems.
When you think about it, we experience this seamless combination of the operational and analytical in our everyday web lives when we use shopping sites like Amazon and Ebay. Think top sellers, best rated, and suggested complimentary products that appear based what we are looking at. Or perhaps the sports sites like ESPN, where we can monitor a game in progress and see stats charts dynamically update as the game is played.
It is this type of experience that engages the user in their daily business activities, and like most technology well-executed, it becomes a "frictionless" experience - it becomes part of how they perform their job. A recent Aberdeen white paper, Embedded Analytics: Enhancing Decisions with In-Process Intelligence, clearly shows that this is what the Best-in-Class are doing to drive user adoption, business value, and ultimately the ROI of their analytics investment. This type of deployment percolates analytics deeper into the organization and done over time, instills the values of a fact-based decision culture.