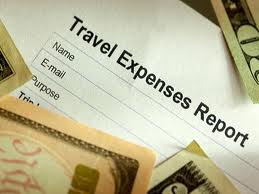 Advancements in voice, video, and mobile technologies hasn't reduced travel expenditures for business professionals. In fact, travelers are hitting the road and taking to the skies at pre-recession levels. According to the Wall Street Journal, research conducted by PhoCusWright revealed that U.S. business travel spending—including air, hotels and car rentals—is projected to exceed $100 billion this year, up from $72.4 billion in 2009.
What do these travel cost projections mean for managers?
More time will be needed for processing approvals, issuing reimbursements, and managing the travel workflow. According to the aforementioned WSJ article, there will also be a steady increase in the types of expenses that are cataloged. For some businesses, everything from in-flight snacks, checked baggage fees, and rental-car fuel needs to be accounted. If your business is using a paper-based process, travel expense management will become even more labor-intensive than it already is.
As the need for tracking travel expenses has become more complex, the market for automated software solutions has increased. Cloud solutions in particular are changing the modes of management and transportation for users and managers alike. For instance, SAP Travel OnDemand is an on-demand software solution hosted in the cloud. In anticipation of the travel onslaught, SAP has designed their solution to be mobile-friendly. Cross-platform mobile apps are available for both the traveler and the approver.
In addition to mobile capability, SAP's cloud solution offers other advantages including:
Easier management for travel spend
Cost control for processing employee travel expense reimbursements
Increased automation and process standardization—including the enforcement of corporate policies and company-related tax regulations
Capture and integration of travel expenses into the cash management process
Eliminating delays in approval processes that can lead to higher airfares and hotel costs
Want to find out more about how the cloud can help you cut down on travel costs? Bramasol is an SAP gold channel partner for the latest SAP products, including SAP Travel OnDemand. As a thought leader in cloud innovation, we can help you maximize the advantage of SaaS solutions.
Click here to start mapping your cloud flight path today!