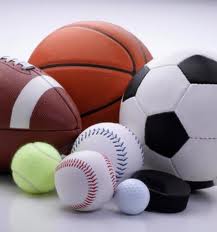 Years ago, all stadium and venue operators had to worry about was keeping the beer cold and making sure cotton candy was available near most concession stands. Today, it's all about leveraging technology advancements to keep fans in their seats. After all, why would you drop $100 (a safe estimate) in tickets, refreshments and a program, when you can enjoy the game from your couch for free?
Customization is the instrument of choice for sports and entertainment owners. It's all about tailoring game night as a new night, and keeping your fans coming back for a completely different experience each time. Take the NHL's San Jose Sharks as a perfect example. Their parent company's executive vice president, Michael Lehr, outlined a few critical reasons for why a more sophisticated sports and entertainment management system would deliver the best customer experience possible.
They needed:
Integration between the eight companies they owned at the time
A system that can provide real, live-time updates to financials
A CRM that would integrate their other customers together from their other businesses aside from the Sharks
The system to integrate other outside services, such as Ticketmaster
For organizations like Sports Valley Sports and Entertainment (SVS&E), the benefit of having an integrated software system meant better response to nightly numbers. If the Sharks had a bad game on a Friday, Lehr would be able to make timely adjustments to the promotions side to sell more tickets on a Saturday. By bringing their CRM and other financials together, SVS&E was able to function as one cohesive company as opposed to eight separate business units.
To see the rest of Michael Lehr's interview, click here.
Aside from having a more powerful CRM, expanding mobile connectivity is emerging as a top priority for the sports and entertainment industry. Network World revealed that the Minnesota Twins installed a Distributed Antenna System (DAS) which would enable connectivity with all major cell phone network providers.
Sports purists find the proliferation of technology in stadiums as more of a distraction than a necessity. However, there is no getting around the fact that fans demand cell phone power to update Facebook statuses and post pictures while they're at the game.
As Gregory Nasto of Mousetrap Mobile said, "you have to feed them the technology they want to keep the turnstiles spinning."
Read our whitepaper, Bramasol SAP Sports and Venue Management Solutions, to learn how a sports and entertainment management solution can help you close the gap between your competitors.