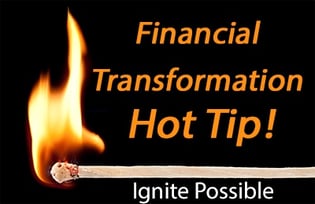 The SAP Digital Core is built around the S/4HANA architecture, which combines in-memory data and processing capabilities for maximum performance and scalability, along with a consistent interface for integrating virtually any other applications. Using S/4HANA Cloud, CFOs can seamlessly unify their information landscape to remove gaps and ease the pain-points arising from the inefficient segmentation of information.
This new eBook provides an overview along with a step-by-step use-case example showing the seamless interaction of SAP S/4HANA Cloud ERP with SuccessFactors and Concur. This example follows the process of setting up a newly hired employee in SuccessFactors and then shows how that employee uses Concur to record their travel expenses to attend an orientation session.
The process illustrates how the S/4HANA Cloud platform provides a centralized single-source-of-truth to synchronize activities in these native best-of-breed applications.

Important benefits of this Digital Core integration include:
Synchronization of related processes using a common data set
Acceleration of processing steps by eliminating re-entry of data
Reduction of the risks of errors and inconsistencies between applications
Improvement of visibility and auditability for enhanced control
In summary, the seamless interaction between SuccessFactors, Concur and S/4HANA Cloud in the Digital Core provides an integrated process for carrying out these related activities within a single unified data environment and without having to unnecessarily re-enter data or reconcile separate applications.
Click Here to Download the eBook Expense Management with S/4HANA Cloud, Concur and SuccessFactors.