By 2020, corporate finance professionals are going to have some pretty big challenges on their hands. Compliance requirements are changing, and the inherent limitations of existing legacy finance and ERP systems are going to be at threat.
There's a maze of complexity that's becoming ever harder to navigate, but your competitors are finding smart ways to get through it.
And that's a problem for CFOs who need to get up to speed on new-generation systems and best practices for business transformation. Doing nothing isn't an option. You need to start moving – and fast.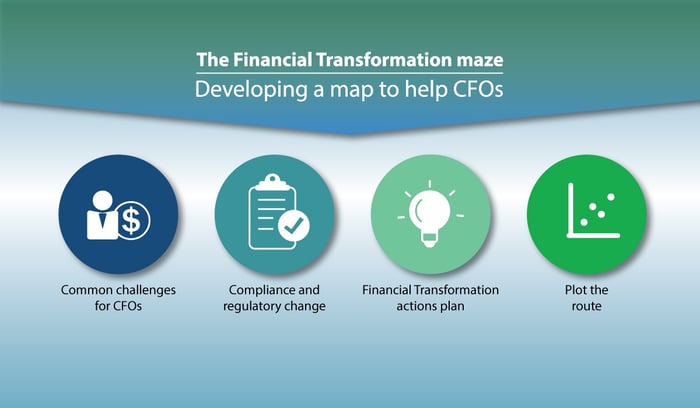 Common challenges for CFOs
There are a couple of main challenges I see CFOs having to get their heads around in the next couple of years:
It takes too long to reconcile, analyze and report on financial data.

The accuracy and consolidation of financial data difficult and time-consuming to achieve.
In other words,
You're grinding your gears just to pull together the basic financial data needed for month-end & year-end close processes.

You're wasting time reconciling reports because of conflicting data sets.

You're stuck when you need quick ad-hoc and agile reporting to support operational decision-making.

Your current data infrastructure makes it almost impossible to predict business performance.
None of this is satisfactory. And that's not the end of it.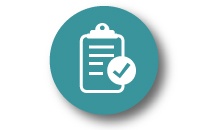 Compliance and regulatory changes
On top of the challenges of getting timely, accurate data, you have to think about looming compliance changes, such as:
Revenue Recognition Changes (ASC 606 and IFRS 15)
Lease Accounting Changes (ASC 842 & IFRS 16)
Financial Instruments Impairments & Disclosures (IFRS 9)
While you wrestle with all this, you have to keep your business imperative in mind: to provide the strategic and tactical thinking that supports growth while keeping your competitors from edging you out.
Before you give up in desperation, don't lose sight of what financial transformation can help you achieve: better client engagement, increased service profitability and lower costs, and streamlined processes.
These are things all ambitious CFOs want to deliver for their organizations. But you need a plan.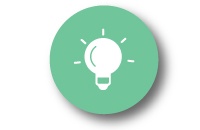 Developing a plan of action for financial transformation
Getting out of this maze of transformation isn't quick or easy – but the map is at least simple in construction.
Here are my suggested steps:
Think about your starting point – take stock of your current capabilities. What are the pain points holding you back?
Plot the roadmap – work out which platform or solution can help you make progress, and assess the funding needed.
Start moving – proceed to implementation now. It can take 2–3 years for a financial transformation plan to march to completion.
Monitor, manage and adjust course continually - A well-planned implementation should yield incremental benefits throughout the process.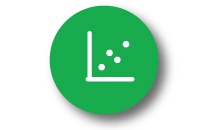 How to plot the roadmap
You've already been feeling the pain of not having accurate and timely data. Now you want to draw up your plans to sort it out. What to do?
Good news: there's a growing set of tech solutions that will help you keep on top of regulatory requirements while also cracking the chronic pains of dealing with inconsistent data.
Here's what to look for:
Real-time and predictive analytics – engage with your customers and optimize cashflows.
Combined core ERP and finance systems – use a modular approach to provide best-of-breed capabilities in multiple streams.
In-memory consolidation of data and transactions – dump the

islands of disparate data and make month-end and year-end closing easier.

'Single version of the truth' – end the era of letting opinions overrule data. Get data that everyone can agree on to help you speed up and improve the way tactics are decided.
Intuitive user interface – access your data through unified systems (including mobile) that are built to support regular reporting but that also cater for ongoing management and ad-hoc decision-making.
Cloud-based implementation – reduce time-to-operation, keep costs down and scale easily.
You could spend a long time researching financial transformation solutions and tie yourself up in knots working out what's right for your organization - or you can work with a partner that knows the landscape.
Many of those solutions tackle some of the above issues to a greater or lesser extent. But do you and your staff really have the time to research multiple pieces to the puzzle and to assembly them for your specific needs? So, what's right for you?
S/4HANA – a trusted route through the financial transformation maze
At Bramasol, we collaborate with busy CFOs at companies with revenues in nine figures (hundreds of millions) or above.
We've found that they want a reliable partner that looks to simplify processes and supports them throughout the financial maze described above. We give our clients simple real-time and embedded analytics, all built on the cloud and with intuitive interfaces that support the modern mobile user.
This is where the Digital Core embodied by S/4HANA comes in – it addresses all of the above needs and more besides. And we think it's the best roadmap available for today's forward-thinking CFO.
Many clients have trusted us to help them overcome their financial transformation challenges.