Listen to the latest episode of Bramasol's Insights to Action Podcast Series. In this episode, you will get to hear about the impacts of ASU 2019-02, which significantly changes how media companies will capitalize, depreciate, amortize and disclose their accounting for episodic media assets, such as TV shows and streaming content.
FASB issued ASU 2019-02, which impacts film assets, film costs related to broadcasters as well as films on license agreements.Basically ASU 2019-02 helps organizations align the accounting for production costs of films and episodic content for television and streaming services.
Listen Now, If you are curious to get the answers around this core topic by our Director of Technical Accounting; Julio Dalla Costa who has covered basic to high level questions in our recently recorded podcast;
What is ASU 2019-02
Types of companies that are affected.
How revenue and profit standpoint is enhanced by this change
Time-frames for implementation.
and when are companies going to have to disclose their reporting under these changes?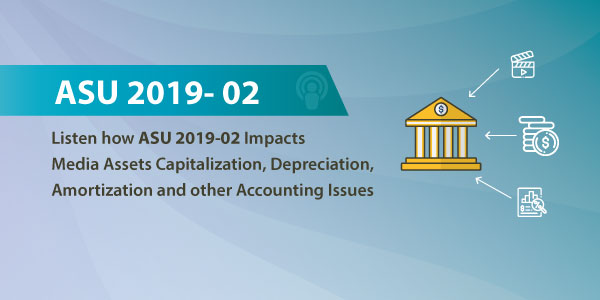 or click here to read the discussion
and Listen to our other Podcasts
Like what you hear? Follow Bramasol Insights to Action Podcast series on Podbean and get new episodes as they become available.