We can all agree that any physical building needs to have a strong foundation to assure safety of the occupants and sufficient resilience to maintain structural integrity against external forces, such as wind, flood, earthquakes and other potentially damaging events.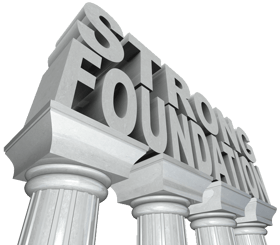 For CFOs facing the challenges of dynamically changing regulatory requirements, establishing a strong Compliance Foundation is also vital for avoiding the risks of non-compliance, such as legal sanctions, while also ensuring adaptability for accommodating ongoing changes driven by both internal and external forces.
Some companies view new accounting standards as specific painful topics that need to be handled with ad hoc, standalone solutions. The thinking behind this approach is to "limit the impacts" and minimize changes to other related financial and operational processes.
However, this line of thinking is inherently shortsighted.
Over years of helping many companies on their journeys to compliance with new standards such as ASC 606, IFRS 15, ASC 842, IFRS 16 and others, Bramasol's experts have found that embracing the changes and making them an integral part of core financial operations is a much more effective and efficient approach.
Rather than trying to limit the impacts of changing compliance regulations, forward-thinking companies proactively incorporate them as key elements in the central foundation for all related processes.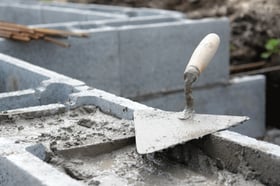 At Bramasol, we firmly believe that Compliance Innovation Empowers Overall Finance Innovation.
Every new compliance program and solution should be treated as an additional important building block to be tightly integrated into the underlying core foundation, and bound together using connective "mortar" such as comprehensive analytics, shared in-memory data sets, agile reporting, configurable dashboards, and built-in disclosure processes.
When deploying compliance solutions that should integrate seamlessly within comprehensive business processes, we always start by looking for solutions that are designed to work with core ERP and Finance systems. For example, SAP Revenue Accounting and Reporting (RAR) is integrated with SAP FICO and has the flexibility to act as an agnostic engine for revenue recognition with other ERP environments. On the lease accounting front, SAP Contract and Lease Management provides a compliance solution that integrates across existing SAP platforms and directly accesses core data sets. Looking forward, both of these solutions are designed to integrate with S/4HANA (on-premise or cloud) and Bramasol is proactively providing analytics and disclosure solutions to leverage these integration opportunities.
To help with rapid deployment while still maintaining tight integration, we've created purpose-built compliance and disclosure solutions, including our Rapid Leasing Compliance Solution and Rapid RevRecReady Compliance Solution. Both solutions expedite the implementation process by leveraging pre-built capabilities while providing robust compliance coverage for the relevant regulations.
In keeping with the overall philosophy of building a solid and comprehensive Compliance Foundation, all our purpose-built solutions make use of core SAP Cloud Analytics and data sources, which minimizes duplication, enhances productivity and eliminates isolated pockets of data.
As illustrated below, by building all your compliance activities on a solid foundation of SAP S/4HANA, SAP Cloud Analytics and agile dashboard technologies, each pillar of compliance and finance innovation can be directly integrated with core processes and data. This makes the entire structure more efficient and improves the coherence between various compliance efforts and ongoing operational activities.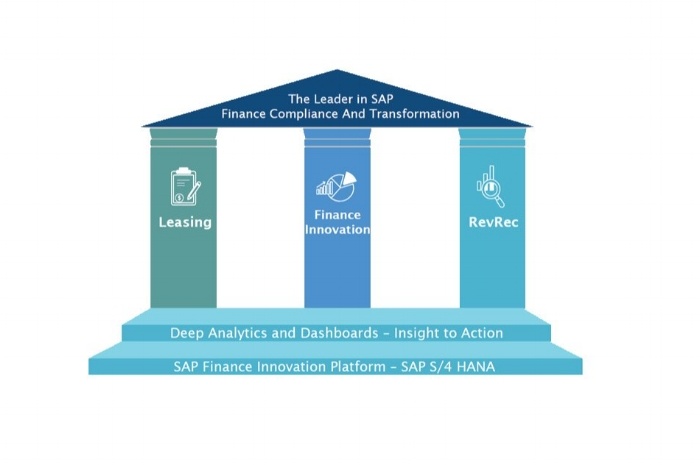 If you'd like to learn more about this approach to building a comprehensive Compliance Foundation, visit here to request a consultation.