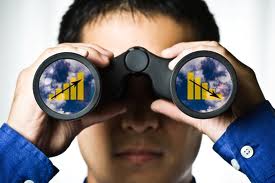 How are forward-thinking companies seeing buiness impacts six months, a year, or even further down the road? The answer: predictive analytics.
As of 2010, Forbes called predictive analytics a "game-changer." Today, predictive analytics provide the greatest opportunity for delivering high value results from investment in analytics. Coupled with the big data processing capabilities of SAP HANA, more organizations are now able to access this sophisticated analytic capability.

Information Management released their top 5 trends in predictive analytics. These trends include:
• Providing Solutions Across the User Spectrum: More and more business users are becoming common consumers of predictive analytics output. As a consequence, the software is being adapted for more business user-friendly interaction.
• Operationalizing Models: Predictive models are being incorporated into business processes so everyday tasks and scenarios can be executed with even greater efficiency.
• Supporting Unstructured Data: End users realize they can gain significant insight from mining unstructured (i.e., text) data generated by social networks like Facebook and Twitter, which, used in conjunction with structured data, can provide more accurate predictive models.
• BIG DATA: Real-time analysis of large amounts of data is also becoming more prevalent. For example, companies might use this capability for real-time ad placement. Or, a manufacturer can gain early warning of potential supply chain disruptions in real-time.
• Open Source: Open source solutions are becoming increasingly important to the predictive analytics market because they enable a wide community to engage in innovation. SAP Predictive Analysis integrates the open source R statistical language.
Predictive analytics allows different lines of business (LOBs) to not only understand what happened and why, but also to predict what will happen next. After all, businesses don't have the budget to keep pouring their resources into unnecessary expenditures. With a more reliable predictive capability, LOBs can see where they are spending and what they need to do to improve their results. On a bigger picture level, organizations can predict failures in their infrastructure and take pre-emptive action before the problem occurs.
Need a little more info on how to get more from your data? Download the whitepaper from Aberdeen: Data Management for BI- Getting Accurate Decisions for Big Data.