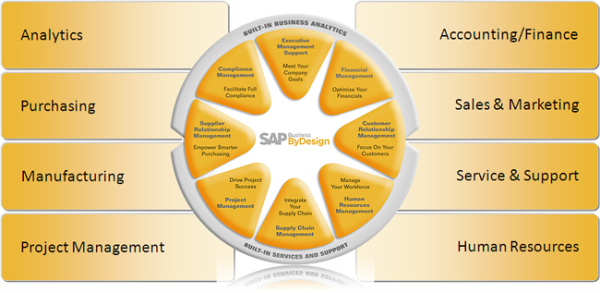 In just a few short days, the first quarter of 2013 will close and spring will begin. What better time to take a look at your overall productivity for your business. Just in time, SAP will be hosting the first SAP Business ByDesign Demonstration & Overview webcast in a monthly series kicking off spring and second quarter. These webcasts are an exceptional opportunity to get an in-depth understanding of this highly valuable cloud SAP product.
The one-hour webcast will be hosted by Mr. Kris Persaud, SAP Solution Advisor. Each webcast will be live and include:
SAP Business ByDesign overview
Product demonstration
Questions and Answer session
The first webcast will be held on Wednesday, April 3rd at 2PM EST / 11AM PST followed by consecutive webinars monthly, on Wednesdays. Attendance to these informative webinars is free, requiring advanced registration for details and log-in. Refer to our News & Events page for the preliminary schedule so you can easily plan to attend.
This webinar series is an excellent opportunity to learn how SAP Business ByDesign and the cloud can help you reach your business goals- improve productivity, provide global access and positively impact your bottom-line. To register for this event, click the button below.