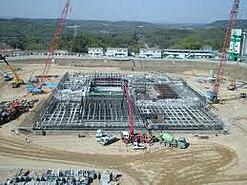 Mid-year budgeting and adjustment periods are quickly closing in on us, as we anxiously watch results from the first quarter start to roll in. How did we do? Are we on track? Where is our biggest opportunity? These are some of the questions you are likely starting to ask.
It's one thing to add Business Intelligence to your IT shopping cart. It's another thing entirely to know whether you have the right pieces in place to effectively support your BI solution. One of the many advantages that Bramasol—an SAP Gold Partner and Value Added Reseller for SAP—brings is complementing the sophistication of BusinessObjects with a rock-solid data integration plan. We have SAP-certified experts on staff who have tackled some of the most complex data integration challenges, and they'll use proven SAP solutions, methodology, and best practices to help your business Ignite Possible.
A system such as SAP BusinessObjects takes volumes of organizational data and transforms it into the right information, including dashboards, scorecards and web-based reports. Since data is housed in many different locations, it can be more difficult to access, integrate and consolidate quickly and efficiently without the use and proper implementation of data integration and BI software.
According to a report from EBIZ—the insider's guide to next generation BPM—data comes in many different formats, including:
Cloud-based data
Legacy data
Spreadsheet data
Disparate databases
Data from operational applications
Data from SaaS applications
All of these different data sources need to be cleansed, remediated, matched and merged before being effectively leveraged by your users.
With the right formula to succeed, your organization will gain the most value from your BI investment. Aberdeen recently published a report: Packaged Analytics, The Gift that Keeps on Giving. It provides you with more insight into why analytics, why now and how easy it can be to get started and derive value rapidly. Click below to download the whitepaper!