In your Comply, Optimize, Transform™ journey, one of the most important steps is that initial move from basic compliance requirements to the automation of related processes for better integration and productivity.
In our webinar we are pleased to offer specific details on how companies can build on their Revenue Recognition compliance with ASC 606 and IFRS 15 by leveraging key automation opportunities.
The issues addressed in this webinar include:
Contract modifications
Multi-element arrangements
Stand-alone selling prices
Allocations
Variable consideration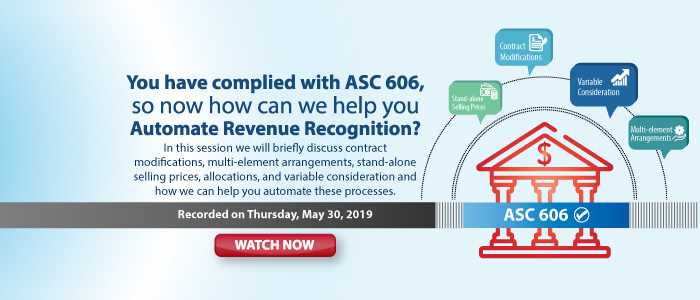 The session includes a demonstration of how Bramasol solutions can help you automate these manually intensive items. An interactive Q&A session has enabled participants to get answers to their specific questions and situations check them out too.