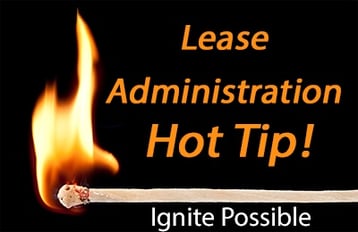 With arrival of 2018, many companies are now shifting into a higher gear toward implementation of the new lease accounting standards, ASC 842 and IFRS 16.
In recent remarks, Michael P. Berrigan, Professional Accounting Fellow, Office of the Chief Accountant, SEC, provided an update on key implementation issues and alerted companies of the importance of careful implementation planning - starting as soon as possible.
Among the issues that Berrigan emphasized were:
Identification of contacts that represent or contain a lease is a key step.
"This step is necessary to fully assess the scope of contracts subject to the new standard. Once the complete inventory of contracts is identified and analyzed, I believe a company can among other items, better assess the additional level of effort required for implementation."


Transition guidance differs from the guidance applied on a go-forward basis under ASC 842.
"I would encourage entities to educate themselves on these differences during implementation and continue to follow the Financial Accounting Standards Board's ("FASB") recent standard setting activities to allow sufficient time to gather relevant information to apply both the transition and general provisions of the standard."


Careful Implementation Planning, Management and Oversight are Necessary
"

Leveraging lessons observed from the revenue implementation efforts, I encourage entities to plan and manage lease implementation activities to allow for adequate time to formulate reasonable judgments in the application of the standard and evaluate any necessary changes in Internal Control over Financial Reporting ("ICFR") that will be required to support ASC 842."
Click here to read the full remarks from Mr. Berrigan.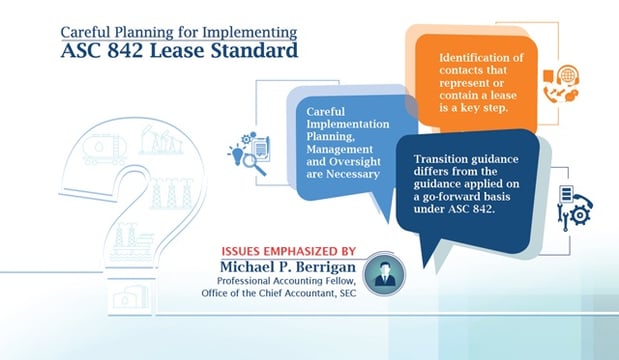 Click Here to Learn More About Bramasol Solutions for Lease Accounting