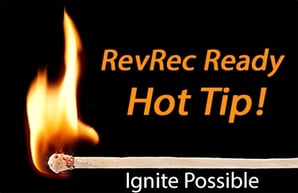 Revenue recognition projects only succeed if they follow a solidly structured approach.


At Bramasol, we have found that one of the aspects causing confusion – in addition to the already complex subject matter – is lack of understanding how to best introduce SAP's Revenue Recognition module to an organization, how to prepare good decisions, and when to take those decisions.


Download the Checklist for Success to learn more.

Subscribe to the Bramasol Ignite Possible blog for a new RevRec Ready Hot Tip every week!