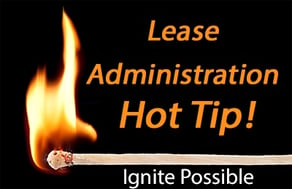 Bramasol, the leader in compliance and finance innovation solutions, has announced a new, purpose-built product that reduces complexity and implementation costs, to give companies across a variety of industries a ready-to-deploy solution for lease accounting disclosure reporting and compliance.
In 2016, the International Accounting Standards Board (IASB) and the Financial Accounting Standards Board (FASB) issued new standards for lease accounting: IFRS 16 & ASC 842, which must be implemented by 2019. Both IFRS 16 and ASC 842 are the result of a joint effort between the IASB and FASB to meet the objective of improved transparency, comparability and financial reporting. These changes will impact virtually all companies, whether lessors or lessees.
Since the new leasing standards-setting process began, Bramasol has been at the forefront of addressing critical issues to help our customers get ready for both IFRS 16 and ASC 842. We have developed the Lease Administration Solution Engagement Roadmap (LASER) that brings together all compliance requirements, stakeholder needs and work-stream processes within a unified and disciplined implementation process.
The Rapid Leasing Compliance Solution further distills these overall efforts in a targeted solution, designed to help companies with straightforward leasing portfolios to cut through the complexity of the new standards and achieve compliance without excessive hassles or expense.
This purpose-built offering is designed for companies with up to 300 leases and includes:
- 5 Basic Scenarios for Real Estate, Movables, or both
- Set-up of Nakisa and/or RE/FX
- Standard data & document loading
- Security set-up
- Standard out-of-the-box disclosures and reports for ASC 842 or IFRS 16
Click Here to see more details on Rapid Leasing Compliance Solution