Bramasol is proud to be sponsoring 2020's SAP FKOM annual scavenger hunt and we're looking forward to share our Comply, Optimize, Transform finance innovation solutions.
Grab the opportunity of meeting with SAP partner and sales teams during the 2020 SAP Field Kick-Off Meeting (FKOM) on January 15-17, 2020 at the Venetian I Palazzo Congress Center in Las Vegas, Nevada.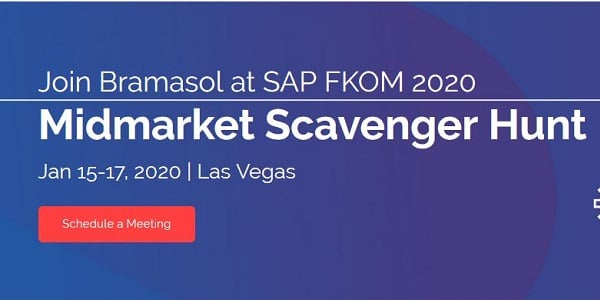 SAP sales staff can make an appointment here to learn more about exciting new Bramasol solutions and also to score points for the SAP FKOM Scavenger Hunt.
Learn More about event sessions!