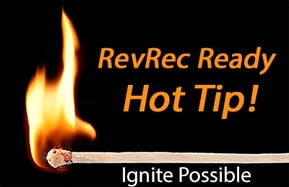 With implementation of ASC 606 and IFRS 15 now in full swing, one important area that has moved to the forefront is how to work with your auditors to help with a smooth transition and to assure compliance.
Below is a checklist of key factors to keep in mind for optimizing the audit process and engage with your auditors.
Involve your auditors early and often!
Perform a thorough assessment of risks that may arise as a result of applying the new standard, considering both the accounting requirements and the disclosure requirements.
Use your auditors as a sounding board. Ask for their reactions, while there is still time to reevaluate, modify, and achieve high-quality financial reporting.
Communicate initial accounting conclusions.
Plan your disclosures early, communicate those plans, and share draft disclosures.
Discuss potential changes to internal processes, systems, and controls. Work with your auditors to develop plans for testing new or modified internal controls, including controls over the implementation of new systems to track new or different information.

Develop action plans that outline when key analyses, estimates, and disclosures will be ready for audit.

Keep your auditors informed as to your implementation timeline and status.

Bottom line: engage in open dialogue with your auditors. Share. Involve. Listen. Repeat.
Click here to learn more about RevRec compliance issues and/or request assistance to get #RevRecReady