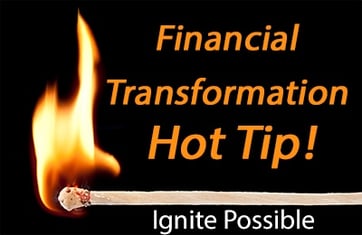 Financial Transformation is happening now, driven by new cloud-based technologies that bring together analytics, transactional data and best-of-breed applications within a unified Digital Core.
Most conventional finance management technologies have been in existence for decades and, while they may offer a familiar environment, the lack of unified solutions create significant limitations when it comes to keeping pace with today's complex and dynamically changing corporate challenges.
Some of the chronic problems that arise from these limitations include:
Inefficient separation of analytical capabilities and transaction data
Inability to accurately aggregate disparate data for decision-making
Lack of support to business transformation initiatives
Dependence on IT staff for creating specialized and ad hoc reports
Loss of productivity due to users juggling multiple systems and data sources
Because of these issues, most companies are forced to spend an inordinate amount of time coping with mundane but necessary challenges such as "keeping the lights on" and juggling data sources just to keep their head above water. Industry surveys indicate that 72 percent of time is spent on such problems.
Companies that have proactively begun Financial Transformation programs are already experiencing important benefits including:
Ability to adopt Best Practices
Real-time and predictive analytics
Faster closing processes
Improved support for compliance requirements
Enhanced productivity through "native" workflow integration
The newest eBook from Bramasol shows how the SAP Digital Core overcomes the challenges of outdated legacy systems by combining transactional data, cloud-based analytics capabilities and integrated best-of-breed applications within a seamless ecosystem that optimizes productivity, ease-of-use and extensibility.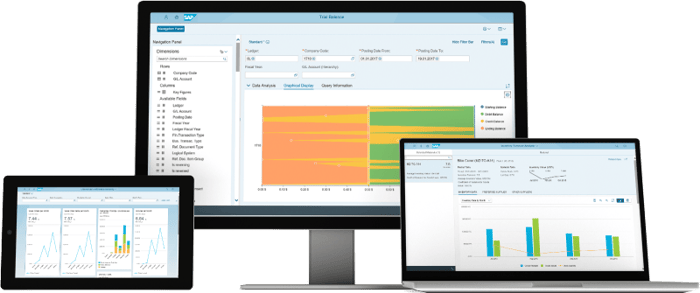 This eBook also includes a step-by-step use-case example showing the seamless interaction of SAP Cloud Analytics and SAP S/4HANA Cloud ERP operational functionality. This example simulates an Oil & Gas industry situation with a revenue discrepancy and illustrates the flow between analytics and operational processes.
Click Here to Download eBook: "Leveraging Cloud-based Analytics, User-Definable Dashboards and S/4HANA Cloud for Financial Transformation".