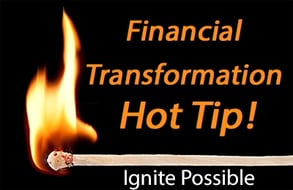 As we look toward the start of 2018 and face a new year full of challenges, it's a good time to reflect on how we to keep improving our companies and our personal lives.
This blog post from Korn Ferry outlines 5 Tips from CEOs at the WSJ CEO Conference:
Agility – you must remain agile and be able to move quickly and execute that change decisively
Culture – comes from the top
Keep Learning – If you aren't learning you are stagnating
Stay Focused on Goals – focus is the only way to know where to put your energy to maximize chances of success and impact
Maintain Work-Life Balance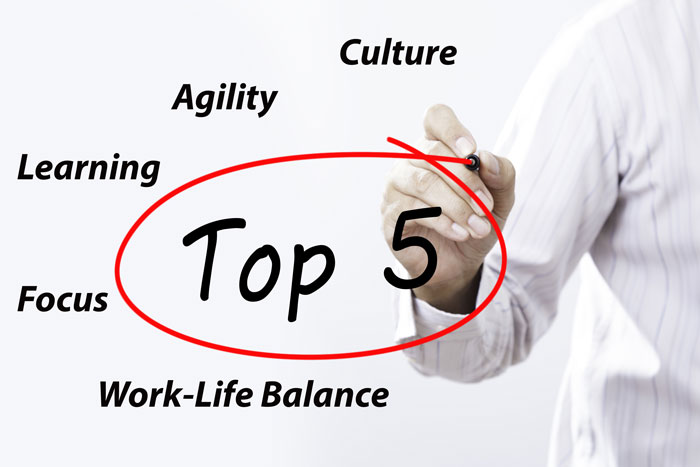 So what does this mean for us in the world of SAP and "finance transformation?" Simply, this: Leveraging dashboards and analytics supports all of these.
Agility – In an ever changing world the pace of change accelerates and real time is no longer fast enough. You need insights that lead to action.
Culture – By focusing on analytics and objective measures you promote decision making that is objective and insightful. And with a single source of truth, such as in SAP Analytics Cloud, you can promote a learning organization and dialog that solves problems not debates the source of data. You can even leverage predictive analytics to help drive further insights and discuss plans.
Learning – While learning comes in many forms, the use of statistics and analytics to promote a learning organization is essential. The success of learning comes not simply from telling people they should take courses, read books and watch videos, it comes from creating a culture of learning. Learning from our mistakes, learning from our successes and learning by asking questions and having the data and tools you need to support and encourage the learning.
Focus/Focus on Goals – the use of analytics and tools requires you have a set of specific goals against which you are tracking your goals. Whether the goals are corporate, such as Price Earnings Ratio, Profitable Revenue Growth, Market Share or Cash Generation or department focused such as Cost Per Lead, time it takes to produce book close or similar, goals are essential to maintain focus. Metrics, tools and analytics are essential to measuring progress against the goals and maintaining that focus.
Work-Life Balance – by having clear statistics and easy to use tools we can free people up to do the real work in less time.