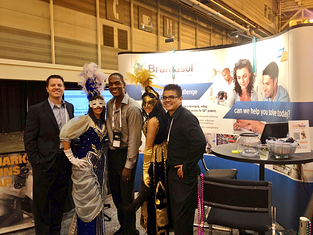 The IAVM VenueConnect 2013, hosted in historic New Orleans, LA, was an event to remember. Featuring hundreds of exhibitors and attendees from all over the world, the two-day trade show was buzzing with energy. Not to mention, delicious Cajun cuisine, open bars, parades, and live music.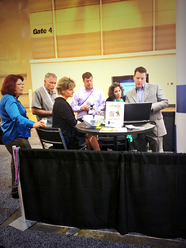 The Bramasol team was honored to be a part of such an exciting and unique event. While at the trade show, we were able to present our SuccessFactors demonstration to several groups, as well as connect with numerous attendees and exhibitors to introduce our Social OnDemand Solution to them. This SAP solution allows you to interact with your customers in real time—something that sports and venue managers as well as marketing directors could tremendously benefit from.
We also participated in the SCANvenger hunt, an engaging game that required attendees to scan a QR code and answer a question about our company. It was a fantastic addition, creating opportunities for the team to engage with participants and learn about the numerous attendees present.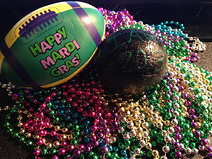 The final day of the event was a series of presentations and panels, all of which were hosted by knowledgeable industry professionals. The keynote speaker, John O'Leary, opened the day with an inspirational speech, presenting one simple question, "What more can I do?" What more can we do, to improve our product, venues, or customer relations? Bramasol is invested in not only doing more for our customers, but also ensuring that the software and services we provide will deliver success for all customers down the line.
I was able to attend a panel hosted by TicketMaster featuring a group of up-and-coming app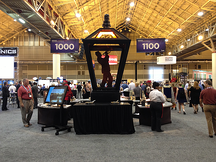 creators. The overall message was that mobile is everything: making convenient mobile ticket purchases, creating localized push notifications, and designing simple, clean layouts that allow for quick and easy access. Our social solution is a perfect fit for companies looking into creating mobile applications; with data being aggregated from a scattered customer base, this solution will create a dashboard allowing for a holistic view of where these customers are coming from, what they are buying, and allows you to start predicting what they may purchase in the future.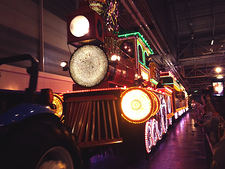 Overall, this event was truly one of a kind, for everyone involved. If you're interested in learning more about our Social OnDemand solution or are interested in a SuccessFactors demo, click the button below.