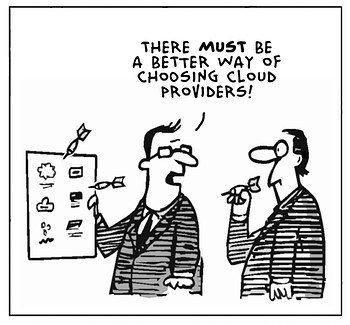 Did everyone see the recent announcement that came out from SAP at the end of July on bolstering their cloud portfolio vision? (see announcement below). It is becoming extremely apparent that SAP is focusing and investing heavily on its cloud offerings. What I am most excited about regarding this announcement are three things:
Replacement of on-premise solutions:
This signals to me that not only is SAP investing heavily in its cloud offerings but that the cloud offerings may outpace its on-premise brethren from a functionality perspective in the near term. There are many instances where the cloud functionality already outpaces the on-premise offerings such as SuccessFactors, Cloud for Travel, and Cloud for Social, but I foresee it being much deeper shortly. Keep in mind, that I am a former (longtime) R/3 consultant that was extremely biased to SAP's on-premise solution but have since "seen the light". My advice is for SAP customers to really look long and hard at this transition offering from SAP and use it as a burning initiative to be more agile and nimble organizationally, leveraging all the new cloud offerings. If you are an executive that is desperately trying to transform your organization and outpace your competition using advanced technology, all while replacing your traditional systems, then look no further.
SAP support offered:
I am anxious to see how SAP provides its SAP® MaxAttention™ and SAP® ActiveEmbedded services. I am not saying it will be a bad experience, but rather I just need to see it in action. In theory and based upon the case study on SAP's website, it seems like wonderful offerings. I have to really applaud SAP for developing these offerings for their customers to help them with deciding how to go about the transition from On-Premise to Cloud. I personally have helped a number of clients with not only developing the transition roadmap but also the execution from on-premise to cloud and have many insights (and of course scars) from those experiences. Therefore, if SAP can truly support its customers with the on-premise / cloud transition then I'm all for it! I can tell you that our great German friends (SAP) didn't lose any of that process-oriented approach that they used to drive R/3 to the top of the market and the same can be true of their new Cloud offerings…the implementation and deployment approaches still have that great process-based culture embedded in them which is a significant plus to SAP's customers.
Ariba to complement SuccessFactors:
I have been waiting for Ariba to take center stage in SAP's cloud offerings and this announcement is the first time I have seen it do so. For starters, I am just thrilled with SAP's acquisition of SuccessFactors…I just love the product. As an executive for Bramasol that manages a substantial and amazing team, I am constantly worried about and trying to increase the performance of our biggest asset (our people) and SuccessFactors has a wonderful value proposition of supporting folks just like me in doing this. All you SAP customers that have ECC but lack true HCM / talent management capabilities, please give me a call as I would be happy to show you how SuccessFactors and its powerful functionality can drive your organization's performance and profits to new levels (what a great complement to SAP's existing offerings).

As you can see, I am very fond of SuccessFactors but candidly was waiting to see how Ariba would be positioned in the SAP stack (it seemed to be the missing piece for the last two quarters). I have had many clients that have used Ariba in the past to streamline their supply chain operations and so I am anxiously awaiting to see how the new product will look and be deployed under th