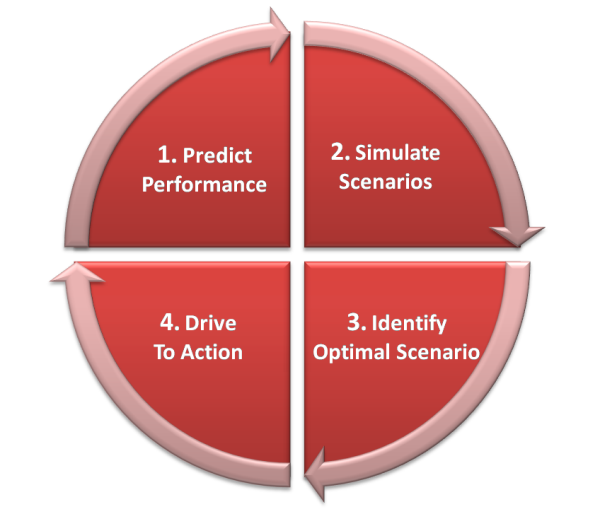 Ok, full disclosure up front: I am a big proponent of Data Mining and Predictive Modeling as being the next logical step in the evolution of business intelligence and decision support capabilities for the business user. So it should not be a surprise that my reaction to the recent CIO Magazine webcast on SAP's new Predicative Analysis software solution is enthusiastic.
The premise is this: what was once a highly sophisticated and somewhat arcane analytic discipline that belonged to the Statistics PhDs is now being made available to the BI Power User in the business functions. Data Mining has always attempted to move beyond the retrospective, hypothesis-driven world of traditional query, reporting and analysis by using mathematical algorithms to automatically find patterns and relationships in the data. Large Fortune 500 companies have been using the technology for many years to do things like perform Market Basket analysis, segment customers, and model customer attrition. It's just been too expensive and complex for any but the largest organizations to leverage.
SAP Predictive Analysis has a few important things going for it from my perspective. First, it was designed from the ground up to be fully integrated with the data integration and visualization capability delivered by SAP Visual Intelligence (a business-user BI app). Secondly, it integrates the open source R language. R is a free programming language and a software environment for statistical computing. It is fast on the rise and making an impact in a space that has been historically dominated by SAS and IBM. Lastly, SAP PA is tightly integrated with SAP's breakthrough in-memory database, HANA. This allows the solution to crunch through massive volumes of data in-database, as opposed to having to move the data into a separate data store for Data Mining purposes. This speeds both compute time and total cycle time, delivering the possibility of running things like predicative churn modeling continuously, allowing organizations to capture opportunities at that brief, critical moment of customer engagement.
What I liked about the webcast is that it focused the discussion on the business user. When we take a powerful capability like Predictive and make it accessible to the business, we have the recipe for a significant forward leap in the business value we can extract from our business data. I have some real-world experience with Data Mining over a decade ago, and I always considered it to be an incredibly powerful, yet under-utilized capability. When we arm our best and brightest BI Power Users with an effective way to wield this technology, the possibility of unlocking massive incremental business value is real.
Want to know more? Click to button to read the Forrester whitepaper: Big Data Predictive Analytics Solutions.