As the Digital Solutions Economy continues to expand and evolve, encompassing a wider range of dynamic customer-driven engagement scenarios, it has become clear that companies need to take a holistic approach to integrate all the processes to support new DSE business models.
One of the key areas that needs to be adapted for seamless operation in the overall DSE model is revenue management.
Watch the 1-minute video below for a quick overview:
Your Revenue Accounting processes must continue to satisfy compliance and reporting mandates as specified in ASC 606 and IFRS 15, while at the same time meshing with the other five key functional areas in the Digital Solutions Economy as shown below: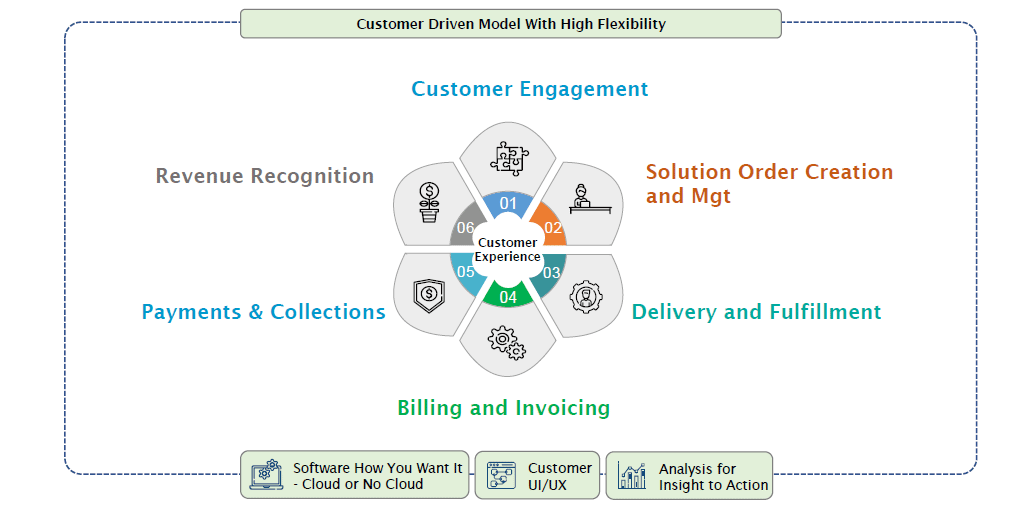 NOTE: Take a video tour of the entire DSE functional landscape in a few minutes here.
In working with numerous clients that are moving to the Digital Solutions Economy, Bramasol and SAP have tailored the latest SAP Automated Revenue Management solution for readily adapting to DSE requirements and scaling to meet any levels of customer activity.
If you have questions about exactly how to integrate revenue management with DSE, you don't want to miss this upcoming webinar:
Strategies to Automate Revenue Management for the Digital Solutions Economy (DSE)
August 26, 2021 - 10 AM PDT / 1 PM EDT

In this webinar, experts from Bramasol and SAP will provide a deep dive into how the Comply, Optimize, Transform paradigm provides strategies for automating revenue management for companies operating in the Digital Solutions Economy (DSE). Learn how you can optimize backend processes while still providing your customers with the dynamic choices they need.

If you are exploring how to take advantage of your customers' demands for Digital Solutions Economy offerings but want to be sure that your revenue compliance is optimized to support new business models, then this is the webinar for you.
Watch Now for Automating Revenue Management in the Digital Solutions Economy