SAP Financials 2016 is right around the corner! March 15-18, 2016 in Las Vegas, NV.
Plan now to meet with Bramasol to discuss the latest in Revenue Recognition and other financial management issues. We will be expanding on many of the key issues identified in our recent highly successful Rev Rec Webinar Series. as well as introducing new SAP RAR Cloud Solutions.
In addition, Bramasol will be presenting a special session on how to comply with and benefit from the new standards by using the SAP Revenue Accounting and Reporting (RAR) application.
In this session you will learn about the SAP RAR solution for compliance with the IASB and FASB guideline changes for the recognition of revenue. With IFRS 15 and ASC 606, companies are transforming the way they operate. This session will outline the features of SAP Revenue Accounting and Reporting most relevant to the new standard, including
A demonstration of a scenario implemented in SAP Revenue Accounting and Reporting
A timeline for implementation
The values of starting with a Proof of Concept (POC)
New cloud offering to jumpstart the process
Custom development efforts for various industry verticals
Watch for more details soon.
Click Here to Save $100 if you Register by February 12th.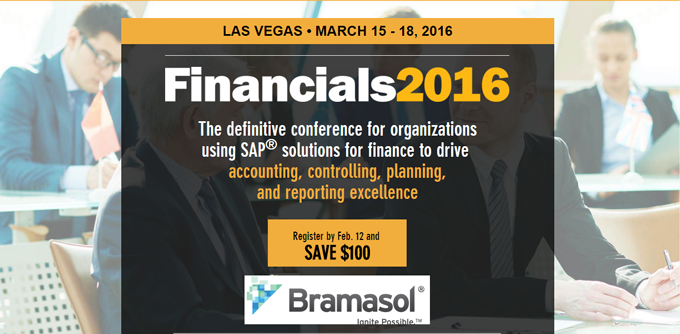 Sign up for the next installment our Revenue Recognition Webinar Series: