SAP S/4 Central Finance provides the most comprehensive foundation for your Finance Transformation. In this session you will hear from SAP product owners, Carsten Hilker, Pete Graham and Tom Anderson about the integration of SAP RAR and SAP REFX as the newest features for SAP Central Finance forming the core of the compliance tools for RevRec and Leasing.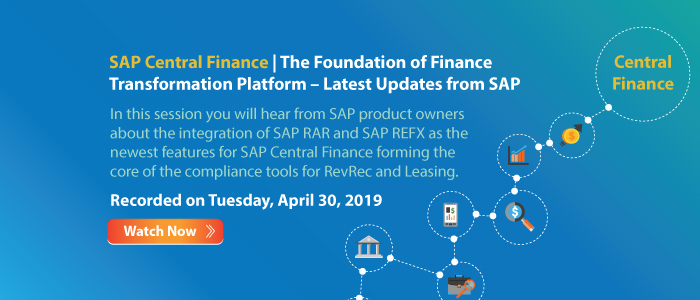 We have also discussed the Comply Optimize TransformTM framework and how these additions to Central Finance establish your baseline for the 5 P's of the comply stage.

Watch now our recently recorded webinar "SAP Central Finance - The Foundation of Finance Transformation"