Disclosure and Analytics on SAP Analytics Cloud (Next Tuesday: June 26, 2018 - 10 AM PDT / 1 PM EDT)
At the end of the day, it is great to be compliant, but most companies aren't satisfied with just complying. They want to leverage compliance into competitive advantage. See how Bramasol's analytics platform provides you with insights that can drive meaningful action.
Learn about key metrics other companies are looking at and how to take advantage of real time views of Deferred Revenue, Impairments and POBs to understand how you can turn insights into action. Reserve your seat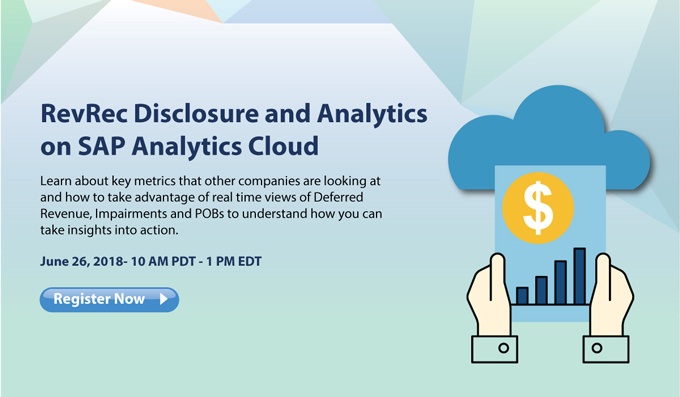 Leasing - The Biggest Challenge - Getting All the Data (Next Thursday: June 28, 2018 - 10 AM PDT / 1 PM EDT)
With hundreds of leases in dozens of countries and in multiple formats you need a way to gather all the data and load it into your leasing solution. But brute force won't get you there in time.
Bramasol, the leader in SAP Leasing, has developed a Data Abstraction and Migration process that will abstract all your data, prepare it, and load it into your lease accounting tool. Using OCR and Machine Learning, we can help you efficiently, accurately and quickly abstract and load data from hundreds or thousands of leases into your leasing solution. With only a few months to go, you need to get started today. Register Now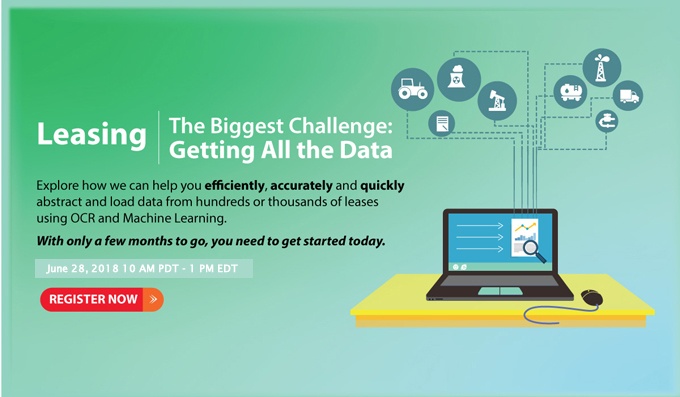 Subscribe to our newsletter and stay updated about upcoming webinars and events or do check all of them at one place
Once registered feel free to raise your concerns to our experts during webinar, they are happy to help!