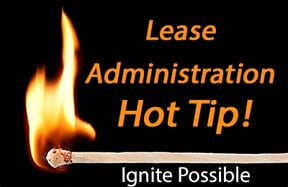 A recent article in Accountancy Daily looks at the important challenges that companies are facing as they prepare for implementation of new lease accounting standard, IFRS 16.
The article touches on key topics including:
Transparency
Data capture
Legacy processes
Transition processes
The article includes interview comments from Pete Graham, director for finance solutions and mobility at SAP Finance, along with other industry thought leaders.
According to Pete Graham, "Because clients have waited on other projects that have come before, they see that was not a good strategy, they are being more proactive than normal".
"I have never had a customer come back to me and say 'you should have told us to wait longer to start this compliance project, because we have finished early and it was a piece of cake'," Graham says. "When we started looking at this market as far back as 2010, we talked to around 500 customers and found there was only one who reported they already had full visibility of their leases. Every other customer – roughly 499 of them – said 'this information is scattered across the enterprise, in different forms. Some on paper, some electronic'. One customer had lease information across 700 different finance departments around the world."
Regarding data capture challenges, the article also points out, "The practicality of collecting the information about company leases, though, is far from straightforward. Most companies are not in the practice of capturing leases as they would other data and the information is often scattered in various forms across the organisation. Instead, the majority of companies manage their leases in spreadsheets, and even then, there is no guarantee all the leases are covered. Some, especially long-standing leases, may be handwritten, so even where the agreement is located, deciphering the information within it can prove problematic."
Since the new leasing standards-setting process began, Bramasol has been at the forefront of addressing these and other issues to help our customers get ready for both IFRS 16 and ASC 842. We have developed the Lease Administration Solution Engagement Roadmap (LASER) that brings together all compliance requirements, stakeholder needs and work-stream processes within a unified and disciplined implementation process.
Working with dozens of clients Bramasol has developed a Data Abstraction and Migration methodology that includes machine learning, OCR and data quality assurance steps. "Our goal with this new service," said John Froelich, VP Marketing and Strategy, " is to provide our clients with a complete end to end service that gets them compliant and sets them up for long – term success." By combining Bramasol's Abstraction Services with the LASER methodology, clients have an end-to-end process to ensure compliance that is efficient, effective and meets the scrutiny of auditors. Bramasol Leasing Solution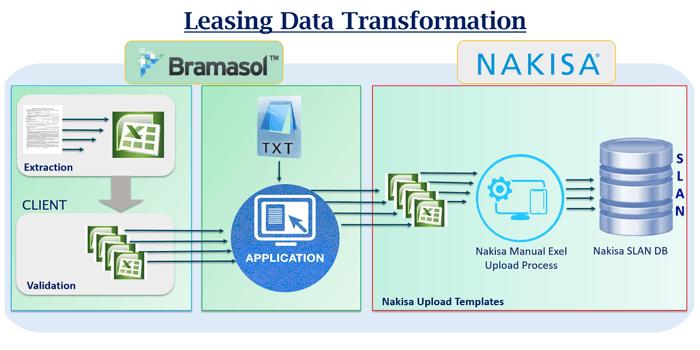 Click here to learn more about how Bramasol can help with your lease accounting compliance.