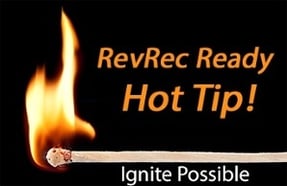 The video is now available of the most recent session in Bramasol's monthly series on Revenue Recognition.
Recorded on August 22, 2018, "Revenue Accounting Implementation: Secret Sauce" provides a wide-ranging look at key lessons learned, best practices and implementation tips based on our industry leading track record of RevRec implementation.
Hands-on experts from our Center of Excellence share their unique perspective on issues that have been encountered while working with more SAP RAR customers than any other consulting organization.
As the recognized leader in SAP RAR and innovator of purpose-built solutions for rapid compliance, Bramasol has more experience than anyone else in the RevRec sector.
Think your RevRec requirements are unique? Do you wonder if you are really getting the right picture of your revenues or using SAP to maximum advantage?
Watch this webinar video to hear what others are doing in their SAP RAR implementations.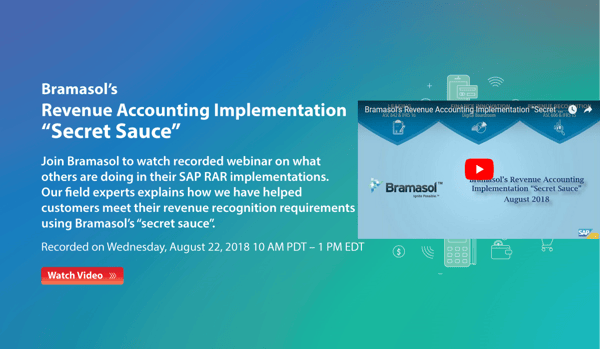 Listen in as our experts answer participants' questions and drill down to explain how we have helped customers meet their revenue recognition requirements using Bramasol's "secret sauce".