Reminder to Join Bramasol at SAP Insider Financials 2018
We are looking forward to Financials 2018, which will take place February 12-15 at the Wynn Las Vegas.
As a leading co-innovator with SAP, Bramasol has deep experience in serving the Office of the CFO and is dedicated to helping our customers optimize integration, analytics, compliance, disclosure reporting and best practices for Revenue Recognition, Leasing Administration, and Financial Innovation using S/4HANA Cloud along with pre-built reporting solutions and integrated Cloud Analytics.
Please plan to join Bramasol at Booth #435 and learn the latest about our offerings.
Also, plan to attend Bramasol's hosted sessions:
RevRec — Updates on SAP Revenue Accounting and Reporting and project insights
Chris Ritterhern, Bramasol; Sarah Thompson, Bramasol; and Pete Graham, SAP

Room:
La Tache 2

Monday, Feb 12, 11:15am 12:15pm
Clarity from chaos — Using LASER methodology for a successful leasing compliance project
John Froelich, Bramasol; Carrie Peterson, Bramasol; and Pete Graham, SAP

Room:
Mouton 2

Tuesday, Feb 13, 8:30am-9:30am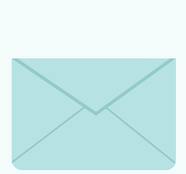 We will also be debuting our new SAP-Qualified Partner-Packaged Solution on Analytics For Disclosure Reporting.
This pre-built solution addresses reporting in Revenue Recognition and Leasing in support of ASC 606 and 842 regulations for companies in the Consumer Products, High Tech, Industrial Machinery Components, and Retail industry in North America. It has been reviewed and qualified as an SAP-qualified partner-packaged solution for SAP® Analytics Cloud.
This solution is deployed based on a predefined scope, leveraging preconfiguration, accelerators, methodologies, and tailored partner services to help customers run simple and realize rapid time-to-value with reduced risk and predictable outcome.
Click below to register and get a $300 discount courtesy of Bramasol.