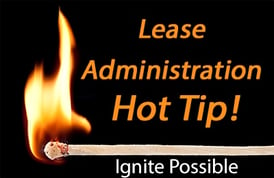 A recent article in Accounting Today provides an excellent view of how companies in many industries are moving toward compliance with the new lease accounting standards, ASC 842 and IFRS 16.
Highlights of the article include:
"The approach for implementing this lease accounting pronouncement really needs to be holistic for a company," said CohnReznick partner Rebecca McDonald. "It can't be siloed with just the accounting department. It has a broad reach across the organization and impacts a lot of different departments."
The new standard requires putting many leases on the balance sheet for the first time, and she believes the accounting and finance department needs to take the lead role to drive the implementation. But the effort also should heavily involve the operations, IT, treasury, tax and facilities groups.
"It just has a broad reach," said McDonald. "You have to work across the organization to really be able to gather all the information needed to implement the standard as far as the leases go, and to have that holistic team approach to make sure you leave no stone unturned when analyzing whether any of your contracts or any of your leases that haven't been on the balance sheet are reported that way will be impacted, just to make sure that you have a complete inventory of all the contracts and leases that are in the organization. It's just a lot heavier lift than it has been historically."
The article also provides information from a recent survey conducted by staffing company Robert Half and consulting firm Protiviti, which focused on how companies are doing with the transition to new lease accounting standards. The survey found that only 44 percent of companies have begun the transition process and that, of those that have started, only 48 percent have completed an assessment of what needs to be done.
Business services companies were the most likely to have begun the transition, at 71 percent, according to the survey respondents. Only 31 percent of executives in the retail and wholesale industry and 25 percent in construction said their organizations are currently working on adopting the new standard.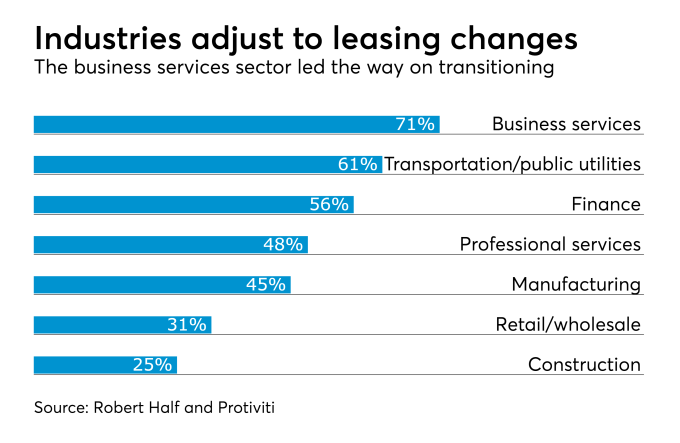 Click here to read the full article in Accounting Today.
Click here to learn more about Bramasol's solutions for Lease Accounting Compliance solutions.